Root Canals
A root canal procedure is required when infection  develops in the nerve tissue of a tooth.  Often, a tooth infection can also cause severe pain and swelling.  In some cases, abscesses and infection from an infected tooth may spread to other parts of your body. Root canal treatment is indicated when you want to preserve your tooth.  Extraction of your tooth will be the only other way to get rid of a tooth infection.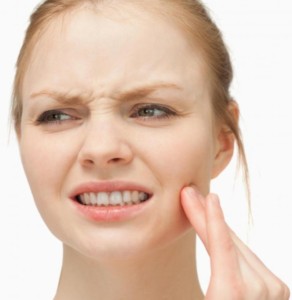 How do you know if you need a root canal?
When a tooth is fractured as a result of trauma

When a tooth is decayed

When a tooth has an unsuccessful previous treatment of root canal

When a tooth has an iatrogenic pulp exposure

When a tooth has a cracked tooth pain and a cracked tooth repair fails

When a tooth is severely worn as a result of teeth grinding symptoms
Root canal treatment steps – what is involved in root canal treatment?
At your initial visit, our dentist will take X-ray of your tooth and check the nerve of your tooth to determine is it necessary to get a root canal.  Once we establish the suitability of your tooth, you will be advised of the root canal cost.  Once consent is obtained, you will then be numbed with a local anaesthetic.  Your tooth will then be accessed and prepared to a certain specification while isolated with a rubber dam.  A root canal can also be done under sedation . An antibiotic paste will then be placed into your tooth canal and a temporary filling will be made to protect your tooth.   Root canal procedure time for your tooth depends on the anatomy of your tooth, ease of access etc.  Your next visit will be scheduled for the following few weeks.  Root canal treatment pain immediately after is not uncommon.  Root canal pain after can be controlled by using pain killers eg. paracetamol or ibuprofen.
At your second visit, your temporary filling will be removed and your tooth will be thoroughly cleaned.  Our dentist may take more X-rays to ensure the tooth has healed.  Once satisfied there are no longer any residual root canal symptoms, our dentist will complete the root canal procedure.
Root canal treatment side effects include discolouration, weakening of the tooth structure, cracked tooth after root canal, sore tooth after root canal, sore gums and jaw.  It is recommended to place a porcelain crown on a root canal treated tooth to maintain its structural integrity.
What are you waiting for?
So, ring us during office hours on 03-51748338 to book your dental appointment with our Traralgon Dentist. Alternatively you can book your appointment online now – our online appointment system is available 24/7.
How to get to our clinic
From Aldi Traralgon, travel west along Princes Highway. At Seymour Street, turn right. Our clinic is right next to the old office of Latrobe Valley Express.